Man, 75, who sexually abused granddaughter is put on probation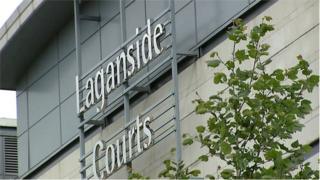 A 75-year-old man who sexually abused his granddaughter for nearly two years will not be sent to prison.
Belfast Crown Court heard that the retired teacher abused her while she was off school sick and while she was doing homework at his home.
She was nine when the abuse began, the court heard.
The girl told a school counsellor about what was happening to her in December 2015. He was arrested the following day and made a full admission.
He later told a doctor that he did not know why he did it.
The man, from west Belfast, said that on the last occasion, on 4 December last year - the girl, who was then 12, "looked me in my eye".
"I could see the shock in her eyes. It felt like a psychotic episode. I stopped. I knew this was awful, sinful," he said.
The man cannot be named for legal reasons. He was put on probation for three years and ordered to attend a sexual offenders programme.
He was also told to sign the Sex Offenders Register for five years and was made the subject of a Sexual Offences Prevention Order, part of which bans him from having any unsupervised contact with children.
The former teacher admitted eight offences against his granddaughter, between May 2013 and December 2015.
The court was told that the victim was an articulate and intelligent youngster who came from a stable and loving family. The abuse had had "a dramatic effect on this young girl", a crown lawyer said and it had left her "traumatised".
A defence said his client had made immediate and full admissions and had a clear criminal record.
He said the "tragic consequences" of his client's behaviour were that he could not see his grandchildren and had been "ostracised from his community and his family".
The lawyer said said his client would "continue to bear the consequences of his actions until his dying days" and acknowledged the hurt he had caused his granddaughter.
Passing sentence, the judge said a young girl's innocence had been taken away by a man whom she thought she could trust.
But the judge added that the case was "exceptional", and noting the pensioner's age, clear record and remorse, he made him the subject of a three year probation order.