Horse rescued from overturned horsebox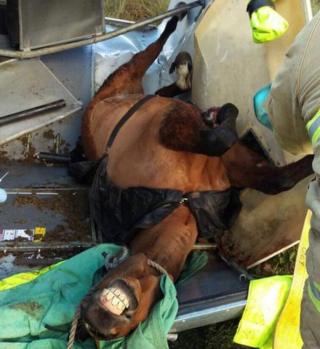 Firemen have rescued a horse from an overturned horsebox after a two-vehicle crash in Enniskillen, County Fermanagh.
The animal was sedated by a vet and taken to a farm where it recovered.
The female driver of one car was also freed by the Northern Ireland Fire and Rescue Service (NIFRS) West, who posted dramatic pictures of the incident on social media.
She was taken to the South West Acute Hospital for treatment but has since been discharged.