2016 All Ireland Dance Championship comes to Belfast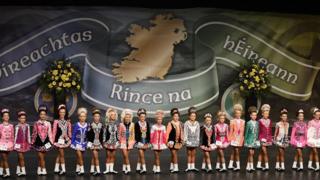 Some 1,600 competitors are expected to take part in the 2016 All Ireland Irish Dance Championships at Belfast's Waterfront Hall this week.
Irish Dancers from all around the world will be competing in the week-long Oireachtas Rince na h-Éireann.
The competition will see dancers as young as nine years old performing in solo and group categories.
Some 7,000 spectators are expected to cheer the competitors on during the spectacle.
The event is organised by the Irish Dancing Commission, which has regional councils across the world promoting the preservation of Irish heritage and language through dance.