Newcastle: Four families forced out of homes after suspected arson attack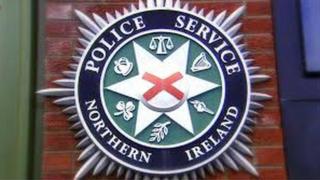 Four families have had to leave their homes following a suspected arson attack in Newcastle, County Down.
A wheelie bin was set on fire before being pushed against oil tanks in Bracken Avenue.
It happened early on Sunday.
Substantial damage was caused to four houses and fencing was also destroyed. No one was injured. Police are treating the blaze as deliberate.
SDLP MP Margaret Ritchie said: "Four families have been forced from their homes and are now picking up the pieces from this senseless and deplorable act of destruction.
"The local community stand in solidarity with them and I'm sure they will assist in any way possible as they get back on their feet."
A similar attack was carried out in the area last year when twelve properties were evacuated.