Ashers Baking Company: Judgement due on 'gay cake' appeal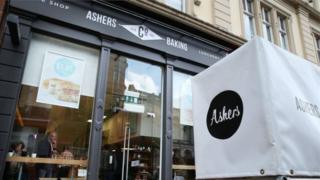 A court ruling on an appeal by a bakery which was found to have "unlawfully discriminated" against a gay man, will be made public shortly.
Two years ago, the family-run firm refused to make a cake for gay rights activist Gareth Lee with the slogan "Support Gay Marriage".
The judge ruled the Christian owners of Ashers had discriminated against him. The family firm then appealed.
Daniel McArthur of Ashers said this was "never about the customer".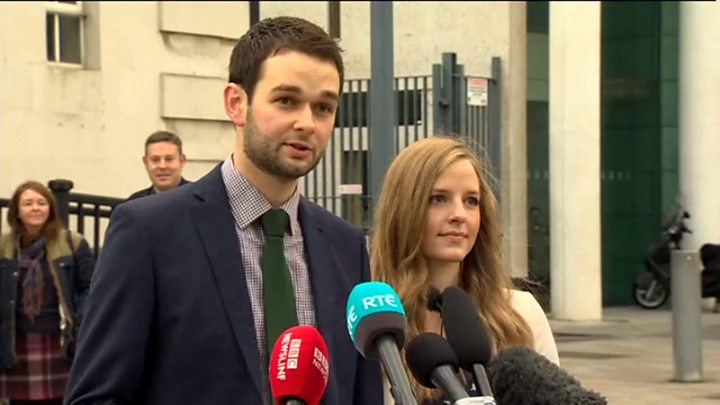 Speaking shortly before the result of the appeal was due to be made public on Monday, he said: "We have always said, and say again today, that whilst we are unwilling to endorse a view that goes against our conscience, we will continue to happily serve anyone who comes through our doors - whatever their background, lifestyle, or beliefs.
"This has never been about the customer. It has always been about a message promoting a cause that contradicts the clear teaching of the Bible on marriage. A message promoting a cause with which I and my family fundamentally disagree."
'Walking with dignity'
Mr McArthur said his family were hoping for a judgement which "protects people's freedom to remain faithful to their conscience".
Equality Commission chief Michael Wardlow, who was with Mr Lee outside the court, said he hoped the judgement would be "for common sense".
He commended Mr Lee for "walking through this with dignity".
"I hope the judgement today will be for common sense," he said.
In May 2015, a court in Belfast ruled that the bakery had discriminated against Mr Lee on the grounds of sexual orientation and religious or political beliefs.
At that time, District Judge Isobel Brownlie said she accepted that Ashers had "genuine and deeply held" religious views, but said the business was not above the law.
The family's appeal was heard in May, but the judgement was reserved.
Speaking at that stage, the Lord Chief Justice Sir Declan Morgan said the judgement would be given as soon as possible.