Unemployment: NI jobless rate 'lowest since 2008'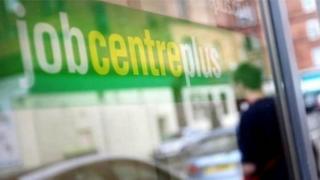 Northern Ireland's unemployment rate has fallen to an eight-year low, according to new figures released through the Department for the Economy.
It now stands at 5.5%, compared to the UK average of 4.9%.
Last month also saw 400 fewer people claiming jobless benefits. September's unemployment total was 34,900 - showing a fall for the sixth month in a row.
Economy Minister Simon Hamilton said the latest figures were "good news" for Northern Ireland.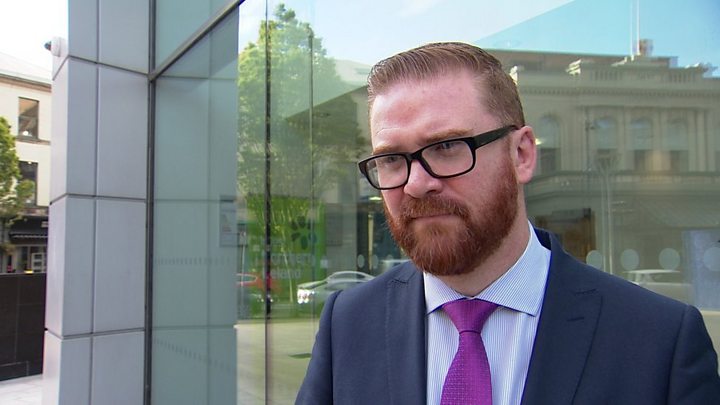 "I think the economy is in really good shape," he told BBC Newsline.
"Last week we had figures that showed that the economy grew by 1.6% in the last year; 1.2% in the last quarter which is really, really encouraging levels of growth.
"Today, we're seeing that our unemployment level has fallen again.
"The number of people claiming unemployment benefits has gone down, but most importantly, our unemployment rate is at its highest level, and economic inactivity is at its lowest level on record.
"They all gather together to make good news, good signs for our economy."
'Complacency warning'
The number of people claiming unemployment-related benefits has fallen by 29,800 since it last peaked in 2013.
The Ulster Unionist Party (UUP) welcomed a reduction in the unemployment rate, but warned Northern Ireland Executive ministers against "complacency".
The party's economy spokesperson, Steve Aiken, said Mr Hamilton "should try to avoid cherry picking the data".
'Challenges'
The UUP MLA said Northern Ireland "suffered the largest percentage loss of jobs of any region during the last recession" and added that its recovery "lags behind" the rest of the UK.
"Our youth unemployment and economic inactivity rates are still well above the UK average," Mr Aiken said.
"There are big economic challenges which must be faced. Low productivity, low regional gross domestic product, loss of manufacturing jobs, high energy costs and the uncertainty over looming Brexit."
Speaking later on BBC Radio Ulster's Evening Extra programme, the economy minister said he "wouldn't dismiss for a second that there are challenges still in our economy and challenges in the future but we are definitely heading in the right direction".