Jim Shannon to raise Northern Ireland veterans' health with MPs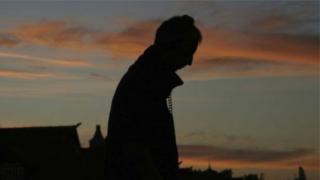 Strangford MP Jim Shannon has said he will raise the issue of military veterans' mental health at the Defence Select Committee later.
On Monday, Mr Shannon said suicidal thoughts among soldiers in Northern Ireland had reached "epidemic" levels.
The DUP MP said he would like to see a rehabilitation centre in NI.
A BBC Radio Ulster Documentary on Sunday revealed that more than 100Army veterans in Northern Ireland have tried to take their own lives.
Mr Shannon told the BBC that there was a need to "recognise the enormity of what has taken place".
He added: "The government and the Ministry of Defence have responded. Have they responded hard enough? No, they haven't.
"I'll be bringing this up at the Defence Select Committee tomorrow morning when we have an early meeting. I intend to make my colleagues and other members of parliament aware of the issues."
The BBC documentary also detailed ongoing problems with the implementation of the Armed Forces Covenant in Northern Ireland.
Jonny Rollins, a retired army colonel who is now the local representative of the Confederation of British Service Charities, said a key part of the covenant could not be implemented in Northern Ireland because local councils do not have the same powers as councils in other parts of the UK.
"The core of the Armed Forces Covenant, to date, has been a thing called the community covenant designed to be signed by local authorities who have levers over the provision of education, health and housing and local authorities here don't have that," he added.
In a statement, an MoD spokesperson said: "We encourage anyone who needs help with their mental health to come forward to access the range of support we offer.
"Developing services in Northern Ireland has been a priority - funding bids through the Covenant have been more successful there than in any other part of the UK and grants include £450,000 to Combat Stress to help veterans with mental health support."
Former battalion chief Tim Collins told the BBC: "The problem in Northern Ireland is that there isn't the same level of care simply because in Great Britain, they're closer to the centres.
"Of course, Northern Ireland has a devolved health system and health for veterans is a political football, so it's a two-fold problem.
"In the assembly, Sinn Féin object to giving priority to servicemen because of historical reasons and both sides seem to revel in that. It's just politics in Northern Ireland - it's a fact."
He said he would also like to see an all-island approach to the problem.
"There needs to be equivalent support such as what exists in Great Britain. Of course, people from the Royal Irish Regiment come from not just Northern Ireland but the Republic of Ireland, so veterans there need looked after too."