Cushendun beach: Wartime objects found in alert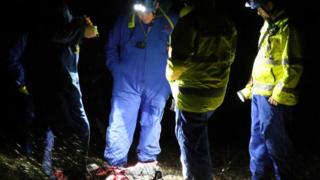 Cushendun beach in County Antrim has reopened following the discovery of two old wartime-type objects on Sunday evening.
Army technical officers carried out a controlled explosion on one of the objects on Monday morning.
The other object was washed away by the high tide.
The beach was cordoned off on Sunday night after a member of the public contacted the coastguard after spotting a suspicious object.
A second object was found in a follow-up search.
Police left the beach about 10:00 BST on Monday.