100 webcam blackmails reported to Police Service of Northern Ireland this year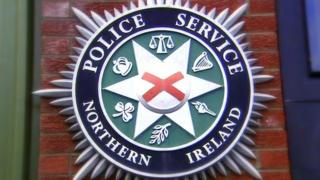 The Police Service of Northern Ireland have said that 100 webcam blackmails have been reported to them this year.
They say that people of all ages have been targeted and that "cyber-stalking is becoming a prevalent issue in Northern Ireland".
Police have warned people to review their privacy and security settings and ensure updated anti-spyware is installed in devices.
They said education on "the risks of cyber-stalking" was crucial.
Last year, police said they were investigating claims that a number of people in Northern Ireland were being targeted by international crime gangs in the same way as County Tyrone schoolboy Ronan Hughes.
The 17-year-old from Coalisland, was the victim of what police call webcam blackmail and took his own life in June 2015.
Ronan was tricked into sharing intimate images of himself online, and some of them were then sent to his friends when he failed to pay a ransom.
His family said he was being blackmailed by a gang based in Nigeria.