Monkstown alert declared an 'elaborate hoax'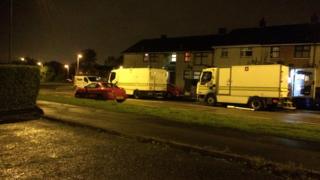 Police have said a suspicious object that caused homes to be evacuated in County Antrim was an elaborate hoax.
The object was discovered at a house in Devenish Drive, in the Monkstown estate, at about 20:20 BST on Wednesday night.
Part of the street was closed before army bomb experts carried out a controlled explosion at about 22:35.
The street reopened and police left the area just after midnight.