Templemore Baths, Belfast granted £5m from Heritage Lottery Fund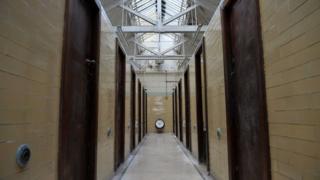 The last surviving Victorian public baths on the island of Ireland has received a £5m grant from the Heritage Lottery Fund grant.
Templemore Baths in east Belfast will use it to help restore, extend and reopen as a leisure and fitness facility.
Opened in 1893, the baths and swimming pool were the last in a series opened in Belfast in the late 19th Century.
It provided washing facilities for the families who came to live in the area.