Northern Ireland private sector firms report 'stagnation'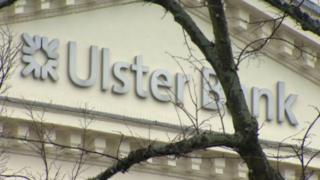 Northern Ireland private sector companies have reported a "stagnation" in business, according to a monthly monitor of the economy.
"The overall picture is one of firms struggling to secure new work in the wake of the vote to leave the EU," said Ulster Bank chief economist Richard Ramsey.
However, the bank's Purchasing Managers' Index (PMI) for September reports businesses - except those in construction - continued to increase their staffing levels.
Another plus was that exporters "continued to see the benefit of a weak pound", with new business from abroad "increasing at its sharpest rate in two years".
The PMI is a widely-regarded survey of firms which tracks indicators such as new orders, employment and exports.
Mr Ramsey said Northern Ireland firms are facing a more difficult time, as the wider UK economy "continued to recover" from the vote to leave the EU.
He added there are downsides to the pound's weakness.
"Input prices continued to surge and local firms often passed these on to clients by way of higher charges," he said.
"Output and new orders stagnated amid a reluctance among customers to commit to spending."