Ardoyne: Man arrested in relation to threatening behaviour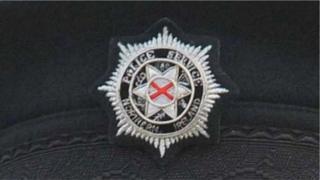 A 32-year-old man has been arrested in relation to a report of threatening behaviour following an Orange Order parade in Ardoyne, north Belfast, last Saturday.
The man was arrested in Belfast on Tuesday afternoon on suspicion of threats to kill and common assault.
He was released pending a report to the Public Prosecution Service.
It is understood the arrest is related to alleged threatening behaviour towards a journalist.
There were a number of confrontations between members of the residents group, Greater Ardoyne Residents Collective (Garc), and local Priest Fr Gary Donegan following the march.