Newry-based MJM Marine doubles pre-tax profit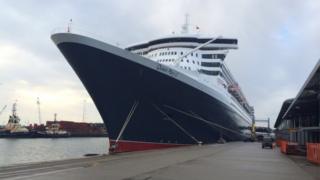 MJM Marine, the Newry-based cruise ship and fit-out company, more than doubled its pre-tax profit to £4.94m in 2015.
The firm's turnover also rose by more than 50% from £38.65m to £58.89m.
It works with most of the world's major cruise lines and recent jobs include a refit of Cunard's Queen Mary 2.
Earlier this year it bought the former Shackleton Barracks in Ballykelly where it intends to start an aviation fit-out division.
It also owns the Mivan fit-out business which is based in Antrim.
The chief executive Gary Annett said the group has continued to grow by securing of a number of multi-million pound contracts with leading customers.
He said the business has also achieved increased efficiencies and a reduction in overheads.
MJM is owned by its founder Brian McConville.