Northern Ireland jobs 'up by 8,000 on 2015 total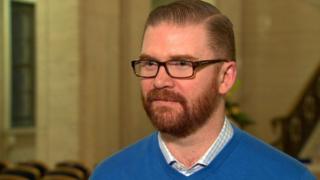 The number of jobs in Northern Ireland has increased in the past year - but not all council areas have shared the growth.
Figures published through the Department for the Economy show 721,000 jobs are in place, a rise of about 8,000 since a year ago.
Two thirds of the positions are classed as being full-time.
Three council areas saw numbers decline - Mid and East Antrim, Lisburn and Castlereagh and Fermanagh and Omagh.
The manufacturing sector - which has suffered a recent number of high-profile set-backs including Bombardier and JTI - still recorded an uplift of 3,000 posts.
Economy Minister Simon Hamilton said: "I welcome this latest increase in employee jobs.
"I have been encouraged by the continuing signs of improvement in economic conditions in Northern Ireland which has been particularly evident in our labour market."