Ship captain accused of being drunk in charge of vessel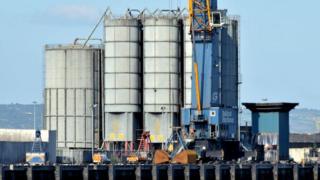 A ship's captain has appeared in court accused of being drunk while in charge of a container vessel in Belfast.
Eugenijus Tulauskas, 43, from Lithuania, was arrested by Harbour Police on Sunday.
The captain faces a charge of having excess alcohol while on duty as a professional master of a ship.
No further details of the alleged offence were disclosed at Belfast Magistrates' Court. He is to be granted bail when accommodation can be found.
Mr Tulauskas must surrender all travel documents and report daily to police as part of the bail conditions. An exclusion zone has also been drawn up to stop him boarding the ship again.
The court heard the company that owns the vessel intends to fly in another captain to take over the ship.
Mr Tulauskas is next due to appear in court on 10 October.