NI Audit Office criticises councils over conflict policies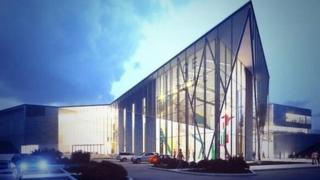 A number of the new councils have been criticised by the NI Audit Office for not having conflict of interest policies in place after they were given responsibility for planning decisions.
A report also said £1.5m had to be written off when a plan to refurbish the Dundonald Ice Bowl was cancelled.
The redevelopment was proposed by Castlereagh Borough Council, which was merging with Lisburn City Council.
However, it transpired the new shadow council had not given its approval.