Stormont MLAs hot and cross over buns and sandwiches bill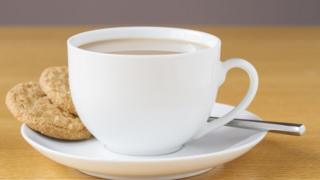 A verbal bun fight threatened to break out at Stormont's agriculture committee when members argued for 10 minutes over picking up the bill for food and drink at an event it is co-hosting.
Things got tasty when the committee were discussing an event it has organised with the Northern Ireland Environment Link (NIEL).
The committee was asked to pay £928 for food and drink at the 70-person event.
The cost included hot drinks throughout the day, scones, biscuits and lunches.
Boiling over at the cost of tea and coffee, DUP MLA Edwin Poots said: "We shouldn't be starting that nonsense," and described it as "outrageous" that the committee paid the bill at a similar event last year.
"I will not lend my name to that happening this year," he said.
Mr Poots pointed out the NIEL was "not entirely broke" as a result of money it received from the carrier bag levy.
However, Alliance Party leader David Ford said the "potential publicity value" from the committee's involvement meant it was "not a huge sum of money".
DUP's Maurice Bradley cautioned against setting what he described as a "dangerous precedent".
Members eventually decided to split the bill and compromised to pay for only the lunches at a total cost of £431.