Weather: New record high overnight temperature for September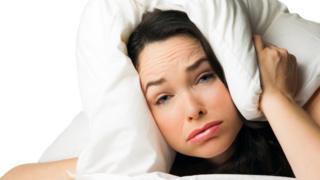 Parts of Northern Ireland sweltered in record temperatures on Monday night - close to 20C - a level normally only experienced on a summer's day.
The Met Office station at Aldergrove in County Antrim recorded an overnight minimum of 19.3C.
That beats the previous Northern Ireland record of 18.3C, at Belfast's Ravenhill Road in September 1999.
Across Britain and Ireland, Northern Ireland was the only area to record a new September night-time record.
The average overnight temperature at Aldergrove at this time of year is 9.1C.s
So Monday night was more than 10C warmer than usual.
While we don't normally complain about warmth during the day, it was clear on social media that the heat was just a little bit unbearable.
Even the PSNI were feeling the affects of the heat.