Ed Sheeran and Snow Patrol 'Just Say Yes' to wedding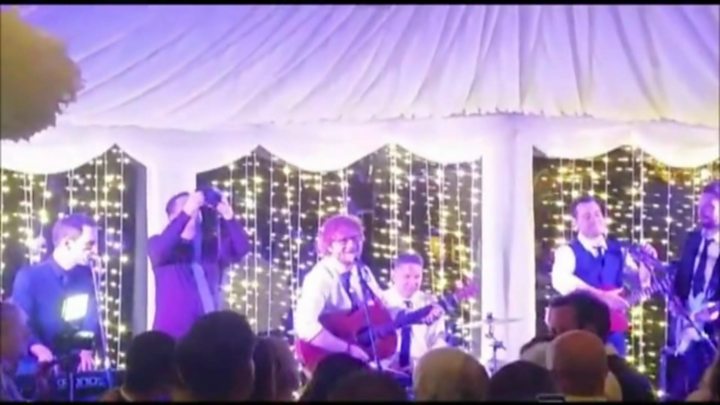 Most brides might be put out by having the spotlight stolen from them on their wedding day.
But when Brid McDaid asked her brother Johnny, of Snow Patrol fame, to perform she might have known all eyes wouldn't be on her.
The Snow Patrol guitarist brought his fiancée, Courteney Cox, and friend and fellow musician Ed Sheeran, as well as other Snow Patrol band members, to his sister's nuptials in Derry at the weekend.
When it came time for the bride and groom's first dance Sheeran and McDaid teamed-up to perform Snow Patrol's hit song 'Chasing Cars' with wedding guests singing along.
But they weren't going to be a one-hit wonder at the reception, the new duo went on to perform a 30-minute set.
Patsy O'Kane, the owner of the Beech Hill Country House Hotel, where the wedding was held, said that staff didn't know that McDaid and Sheeran were planning to play.
She said the whole day was one "filled with music and song, soloists and bands".
"Clearly the family love music, they move in those circles," she added.
No rock'n'roll behaviour
There was no smashing of guitars or throwing TVs out of bedroom windows though. Patsy said that everyone was very civilised and it was just a "super atmosphere".
"The wedding guests really were so excited by the performance, everyone was in such good form and it really just lifted the mood of the whole day," she added