Belfast: Man, 24, attacked 'with hammer' in Shankill area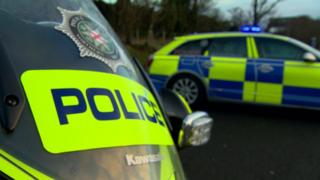 A 24-year-old man has been attacked by a group of men in the Shankill area, police have said.
It is believed a hammer was used during the attack, which happened at about 23:00 BST on Saturday.
Police are appealing for witnesses.
They said they would also like to hear from anyone who witnessed any anti-social behaviour or vehicles being driven dangerously in that area at the time of the attack.