Royal Black Institution holds parades across Northern Ireland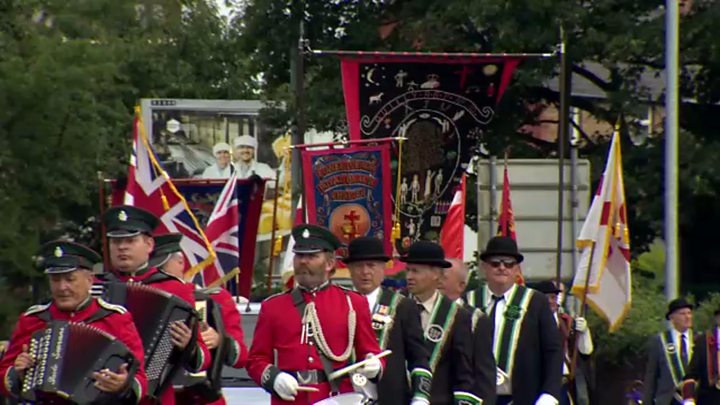 About 17,000 members of the Royal Black Institution were on parade at locations across Northern Ireland on Saturday.
The main event was held in Lisburn for the first time since 2003.
One hundred and seven preceptories from County Down took part in the parade from Wallace Park to Barbour Playing Fields.
Other demonstrations were held in Ballymena, Portadown, Loughgall, Castlederg and Raphoe in County Donegal.