Lislea: Security alert ends in south Armagh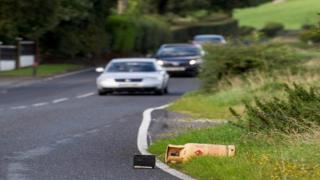 A security alert in Lislea, south Armagh, has ended.
Police attended the scene on Friday night after a suspect object was left in the Hall Road area of the village.
The object appeared to be a gas cylinder with wires attached. The road was cordoned off at about 18:30 BST.
Army bomb experts examined the device before removing it for further examination. The area was re-opened at about 02:00 BST on Saturday morning.
People living in the area have said the alert caused considerable disruption.
Sinn Féin councillor Roisin Mulgrew said the alert was a "massive inconvenience".