Delivery firm Whistl wins contract to handle NI government postal services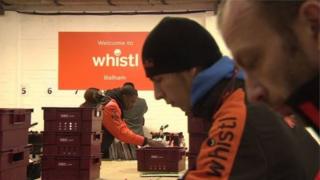 The UK-based delivery firm Whistl has won the contract to provide postal services for all Northern Ireland government departments.
The contract will last for up to five years and will involve the firm handling up to 20 million items a year.
The value of the contract has not been disclosed but is likely to be worth eight figures.
Whistl has said it will be investing in its sorting depot in Newtownabbey and hiring 10 staff.
It replaces the Royal Mail.