Firework thrown into south Belfast house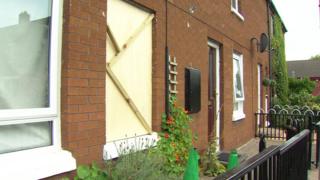 A man has escaped injury after a firework was thrown through the window of a house in south Belfast.
A brick was used to break the downstairs window of the house on Cooke Street off the lower Ormeau Road at about 4:00 BST on Sunday.
The firework partially exploded causing smoke damage.
It has been removed for forensic examination. Police said a motive has not been established for the attack.