Pair mugged by armed men in Carrickfergus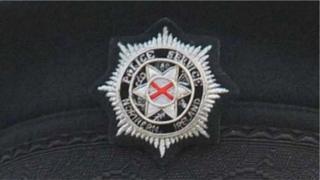 Two men have been mugged in Carrickfergus, County Antrim.
It happened in Carnhill Place at about 00:10 BST on Sunday morning.
The men were confronted by two masked men, both of whom were carrying suspected firearms.
They threatened the men and forced them to hand over money before making off in the direction of Oakfield Drive. The two men, one aged in his 40's and one aged in his 50's, were not injured but left shaken by their ordeal.