Marriott: Belfast project to become US chain's first hotel in Northern Ireland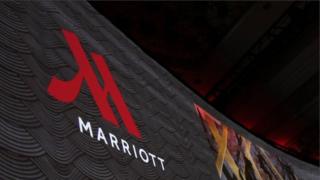 The American hotel chain Marriott has announced the construction of its first hotel in Northern Ireland.
The £20m project will be based at the City Quays development at Belfast Harbour.
It is the latest in a series of new hotels in Belfast, with more than 20 projects at various stages of development across the city.
Construction is already getting underway at the site, which is due to open at the start of 2018.
Marriott operate two hotels in the Republic of Ireland, the Shelbourne Hotel in Dublin and the Powerscourt Hotel in County Wicklow.