Carrickfergus and Cushendun alerts: Objects found are hoaxes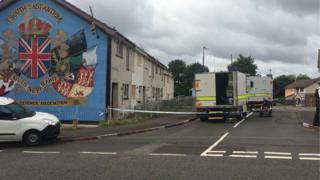 A number of people have been allowed to return to their homes following a security alert in Carrickfergus, County Antrim.
Police said a suspicious object found in the Rockfergus Avenue area on Saturday morning was an "elaborate hoax".
Elsewhere, a number of people were moved from their homes at Main Street in Cushendun, County Antrim, after a suspicious object was found.
It was also declared a hoax.