The Gobbins: Tourist walk closed for 167 days of first year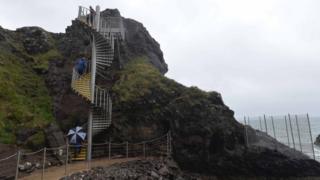 One of Northern Ireland's newest tourist attractions has been closed for 167 business days since it opened almost a year ago, the BBC has learned.
The Gobbins coastal walk at Islandmagee, County Antrim, is currently experiencing a second prolonged spell of closure.
It had been hoped the £7.5m project would draw in more than 70,000 visitors in its first year.
But setbacks mean just 23,914 paying tourists have been through its doors.
The site opened last August, but business was disrupted between January and April due to storm damage.
'Disappointing'
Reopening was short-lived, however, with the attraction's network of bridges shut again on 20 June because of increased levels of rockfall.
Remedial work is continuing, but the problem is proving more serious than was first thought.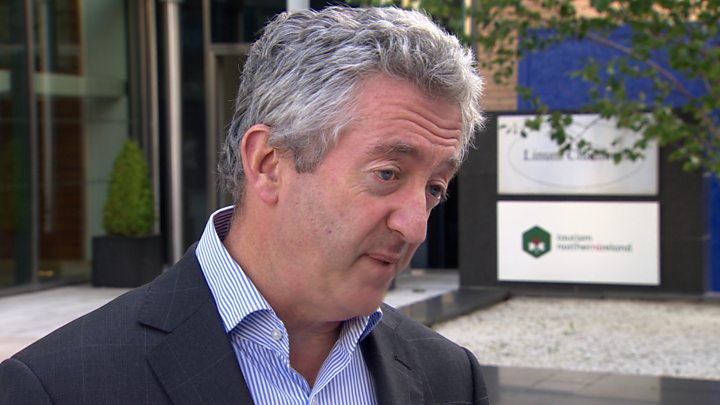 The attraction is run by Mid and East Antrim Borough Council and promoted by tourism bodies.
The council is understood to have engaged consultants to look at the problem, said Tourism NI chief executive John McGrillen.
"Clearly, it is disappointing," he said. "It is important we deal with the issues once and for all.
"The council do not want to be in a position where they find it closing for a third time."
Visitors numbers had been "impressive" on the days the site has been open, added Mr McGrillen.