Lurgan: Railway line reopened following security alert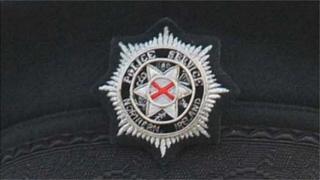 The railway line between Moira and Lurgan has reopened following a security alert.
However, a police operation, described as "significant", is ongoing.
The PSNI are carrying out searches in relation to "serious crime" on Cornakinnegar Road in Lurgan, County Armagh.
Det Insp Adrian Brown said it is expected to continue for some time "in order to ensure the safety of all".
He added: "Whilst we attempt to keep disruption in the area to a minimum, I would like to thank the community for their patience and co-operation."
DUP MLA Carla Lockhart said the alert caused "havoc" for residents, commuters and Translink staff.
"Once again, Lurgan people are being held to ransom by the actions of mindless individuals, who want to destroy, disrupt and ultimately take life," she said.