Dessie Mee: Three held over Newtownards man's 'suspicious death'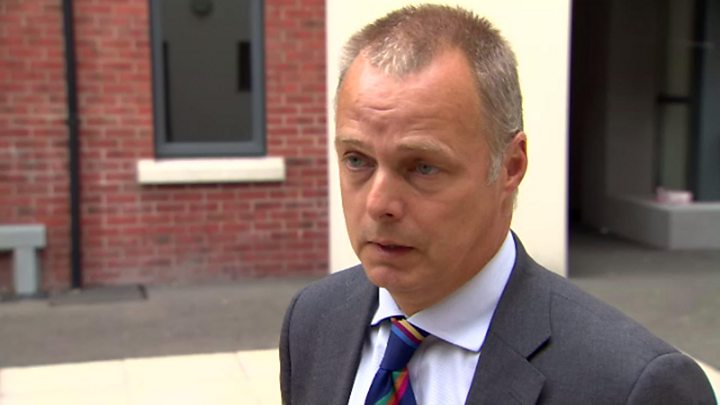 Three people have been arrested after what police have said is the suspicious death of a County Down man.
Dessie Mee died in hospital after an incident at an apartment property on Regent Street in Newtownards.
The 45-year-old, from Blenheim Drive in the town, was found outside Millers House shortly before 19:50 BST on Tuesday.
Two men, aged 35 and 42, and a 29-year-old woman have been arrested.
A post-mortem examination is due to be held on Mr Mee's body.
Police have appealed for information about Mr Mee's movements in the days before his death.
"We are also appealing for information about activity in and around apartment number 25 at Millers House last night between 18:00 and 20:30," Det Supt Kevin Geddes said.