Man and woman left shaken after Dunganon burglary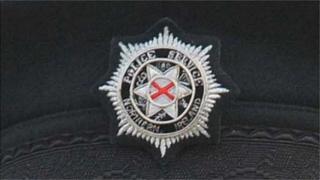 A man and a woman have been threatened at gunpoint during an aggravated burglary in Dungannon.
It happened at a house on the Circular Road on Friday night.
Police said two men, one of whom was armed with gun, forced their way into the house at about 22:00 BST.
Det Insp Will Tate said the pair threatened the occupants of the house before fleeing with a sum of money and jewellery.
"The man and woman were left very badly shaken," he said.