Wee buns! Australian toddler learns Norn Iron lingo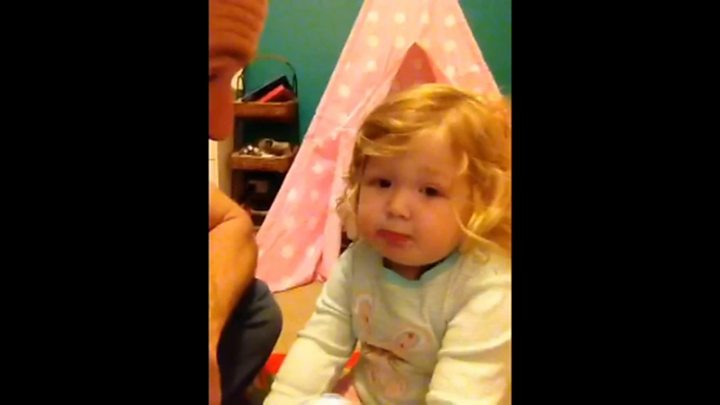 Northern Ireland ex-pats really do take their culture and heritage very seriously.
This video of a father teaching his Australian two-year-old phrases from the old country is testament to that.
Lurgan man Kevin Totton emigrated to Australia, but his daughter Rosie is a student of colloquial 'Norn Irish'.
A Facebook post of the 31-year-old father making sure she is equipped with all the essential phrases has become an online hit in recent days.
From 'what's the craic', to 'hi boy', Rosie has quite a repertoire.
Kevin, who is based in Echua, Victoria, told BBC's Evening Extra programme his daughter has a knack for picking up accents.
"We brought her back to Lurgan about five weeks ago and it was there that she picked it up.
"I tend to say 'hi boy' to her brother Paddy quite a lot, because he's a bit older and gets told off more often!"
Kevin said the media attention the video has generated came as a surprise.
"It was just a bit of craic really - the video was only intended to go back to family and friends at home," he said.