Irish language schools: Department finds funding for nurture units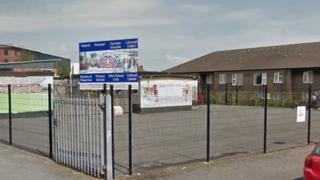 The Department of Education (DE) has decided to fund special needs units at two Belfast Irish-medium primary schools.
They had previously said they did not have the money for the units.
Former education minister John O'Dowd had decided Scoil An Droichid and Bunscoil Bheann Mhadagáin could run a 'nurture group' from September 2016.
His decision was overturned in June with DE saying there was no funding available.
Now DE has told the schools that the units can open after all.
It said: "The Department of Finance has now indicated its support for an additional £1m 2016-17 in-year Resource Budget allocation to enable the department to fund the two Irish-medium nurture units and a range of other different areas."
Setting up the special classes will cost around £100,000.
DE said that the schools were told that opening the units was always contingent upon funding being available.
The reinstatement of funding also followed an application for judicial review.
Barry Woods of Ó Muirigh Solicitors, who were mounting the legal challenge to the department's decision not to fund the units, welcomed the change.
"This decision marks a significant victory for the many Irish speaking children with special educational needs who will now have the benefit of nurture group provision on a par with their English language speaking peers," he said.
Nurture groups are small classes within primary schools that provide additional targeted help for pupils with social, emotional or behavioural problems.