Pokemon Go: Man jumps into traffic playing smartphone game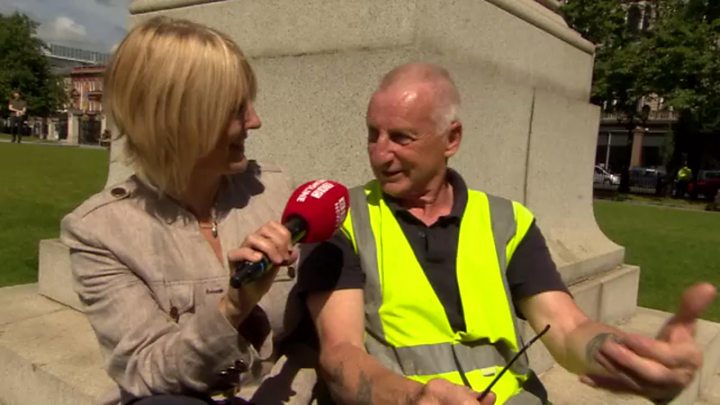 A man jumped out in front of traffic on a road in County Down, while playing Pokemon Go, police have said.
They said they received reports of the incident on the A2 at Holywood, on Thursday morning.
PSNI Ards wrote on Facebook: "Already this morning we had a reports of a male jumping out in front of traffic on the A2, Holywood. Can you guess why?
"I don't care how rare the Pokemon is, it's not worth your life."
On Saturday, police warned of users of the game breaking the law as they attempted to "catch 'em all".
Terry Malcolm, chairman of North Down and Ards Road Safety Committee, said it was very worrying.
"Somebody's going to killed here or seriously injured or they're going to cause a serious accident," he said.
"As more people get hooked on this, I think it'll just become worse."
He added this advice to anyone using such apps on or near roads: "If you're are using it even walking on the footpath, if you have to, step aside and make sure you're in a safe place.
"If you're in a car, don't do it at all unless you're a passenger and if you're a passenger, whatever you do, don't distract the driver.
"The police are having a hard enough job trying to catch people on their mobile phones - which is just unbelievable at the minute - and this is just another added distraction."