Alan Drennan: Family wants answers over Ibiza death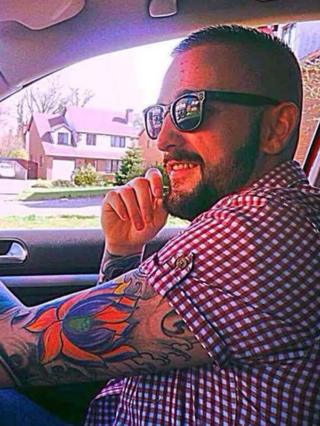 The family of a man from Newtownabbey who died in Ibiza have said they are still looking for answers a year after his death.
Alan Drennan's body was found in a hotel room. He died less than 24 hours after arriving on the island on holiday.
The official reason for the 21-year-old's death was given as organ failure.
However, his father, Alan Drennan Snr, has said he still does not know why his son died.
His son's friends claimed he had been beaten by Spanish police after he was escorted from the plane on arriving in Ibiza.
Seven of his friends made statements to the Police Service of Northern Ireland.
Speaking to BBC NI's Good Morning Ulster, Mr Drennan said: "There still are many questions.
"It doesn't matter what the outcome is for young Alan, it's never going to change anything for Bronagh [Alan's mother] and I and unfortunately that's just the way things are going to be for her and me.
"If somebody came here there'd be justice, but I can't seem to get justice because we have no jurisdiction in Spain."