Pokemon Go: Police issue warning to gamers
By Erinn Kerr
BBC News NI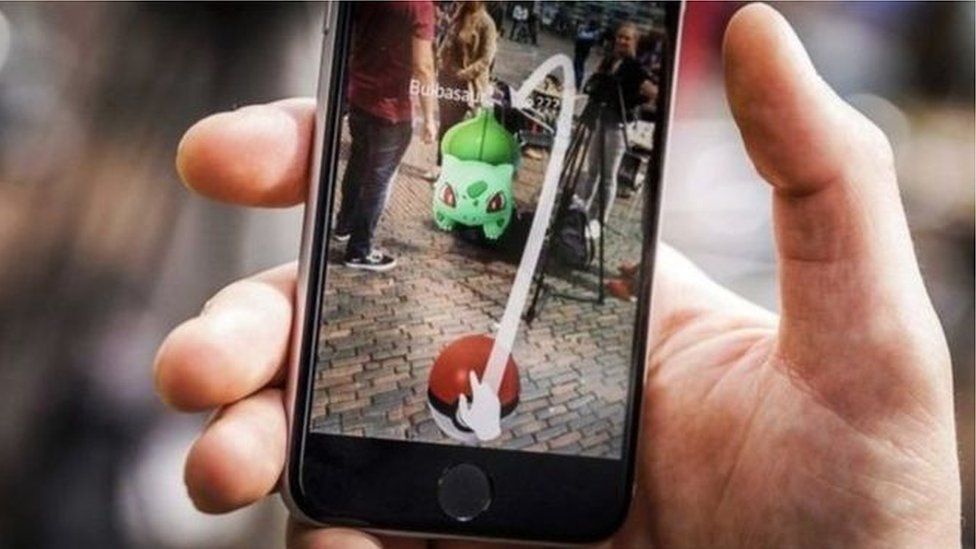 The popular smartphone game, released in the UK on Thursday, involves catching digital characters at real-life locations.
"We too are loving trying to catch 'em all, but please folks - be careful!" Police from Craigavon, County Armagh, said.
They have warned that people playing the game could find themselves breaking the law - whether intentionally or not.
One officer posted on Facebook: "I've come across groups of kids out in the dark, cars parked up in weird and wonderful places and, the most frightening, someone cruising slowly about in the car because her sister wanted to catch some Pokemon."
They said the game is not designed to be played from a moving vehicle and reminded players that cruising around at 15mph is dangerous for themselves and other drivers.
They also warned people to watch where they're going, especially near roads, and not to put phones down or leave them unattended.
"Finally, 'But there's a Zubat in there' is NOT an excuse for breaking into someone's house, or even wandering round their property", they said.
"Make sure you have permission from any property owner before you go hunting.
"Have fun, catch as many as you can, and get out and enjoy the good weather while it lasts.
".... And if anyone can tell me where there's a Pikachu.... It'd be much appreciated."