Derry Seagate factory not affected by global job cuts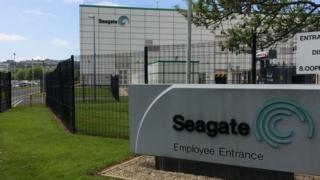 The Seagate factory in Londonderry will not be affected by a new round of global job cuts, the company has said.
The disc driver manufacturer said on Monday it intended to cut 14% of its global workforce by the end of 2017.
That had raised fears of more cuts at the Derry plant which made 70 workers redundant earlier this year.
A spokeswoman said: "I can now confirm that Seagate Springtown will not be affected by this phase of restructuring."
Seagate currently has about 1,400 staff in Derry, making it one of the north west's largest employers.
Hard disc drives (HDD), such as the ones the company manufactures, have suffered from falling demand in recent years.