Belfast: Security alert on Crumlin Road ends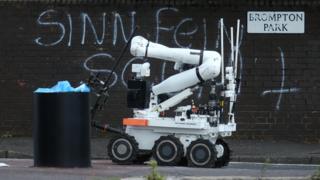 A security alert in north Belfast has ended after a suspicious object discovered in the area was found to be "nothing untoward".
The item was found on the Crumlin Road on Monday afternoon and the road was closed near Brompton Park.
A controlled explosion was carried out on the object.
The Crumlin Road has been reopened.