Ian Malone: family of Irish soldier 'still angry' about his death in Iraq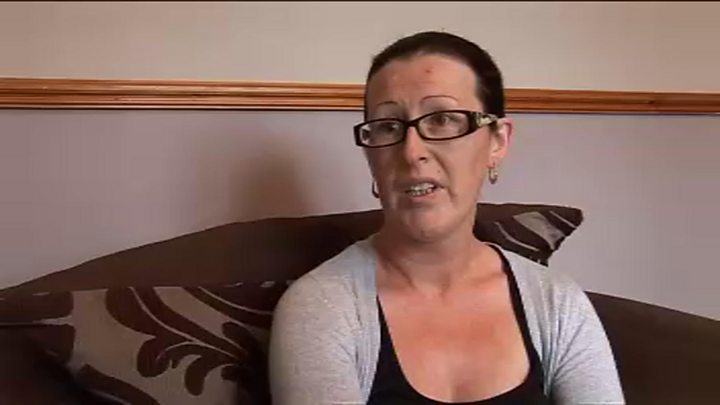 The family of a Dublin soldier shot dead while serving in the British Army in Iraq have said they are "still very angry and very sad" about what happened to him.
Lance Corporal Ian Malone, from Ballyfermot, was shot in the head by a sniper on 6 April 2003.
At the time, the Irish Guards were advancing on the city of Basra.
His funeral was the first with a uniformed British military presence in the Republic of Ireland since 1922.
Corporal Malone's sister Carol said she thought the Chilcott Report on the Iraq war was "very honest".
"We knew they were going to war, no matter what. But...there was no need for it. And the Chilcott Report has confirmed that.
"Those weapons of mass destruction never existed.
"We're very grateful that it's an honest report and that Tony Blair, in particular, was pointed out as having gone along with George Bush."
However, Ms Malone said she would not go as far as to call Tony Blair a terrorist - as the sister of Sgt Robert O'Connor did on Wednesday.
The Dublin woman said the former prime minister was "led" by President Bush, whom she described as "war-hungry".
On Mr Blair's assertion that he did not lie, she says he certainly "stretched the truth" in his claims about intelligence on weapons of mass destruction.
Ian Malone's sister said the war "could and should have been avoided" and that it "wasn't worth it".
"They've made the country worse than before the army went in," she said.
Ms Malone added that the allied forces failed to keep their promises to the people of Iraq about such matters as running water.
She said that she can "nearly understand" why people are now joining groups to fight back.
"They were left with nothing and most of them had to leave the country. People are left angry and this is their reaction [to anger]."
Carol Malone said the report has proved a "very tough day" for her extended family, who are still very angry and sad about what happened to Ian, a man who "had such a bright future".
While she says there can never be any closure for the Malones, as a family they realise that no matter what was in the Chilcott Report, it was never going to bring Ian back.
Nonetheless, she stressed that they will not lead their lives with bitterness, "because he never lived his life like that, and we'll continue on for his sake".