Two fuel laundering plants are uncovered in Draperstown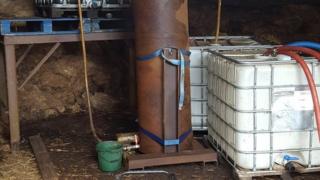 Two fuel laundering plants have been uncovered in Draperstown, County Londonderry.
Police said the plants were found working in partnership with HM Revenue and Customs (HMRC) and the Department of Agriculture.
It is understood the plants were uncovered last Wednesday, but details of the operation have only emerged now.