Iraq Inquiry: Government owes apologies to killed soldiers' families, says Doug Beattie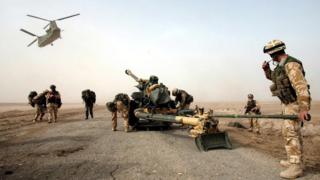 Families of soldiers killed in the Iraq war deserve apologies from government, a retired Army captain has said.
Doug Beattie, now an Ulster Unionist MLA, said the 179 troops who died between 2003 and 2009 were sent to war "so poorly equipped for the task".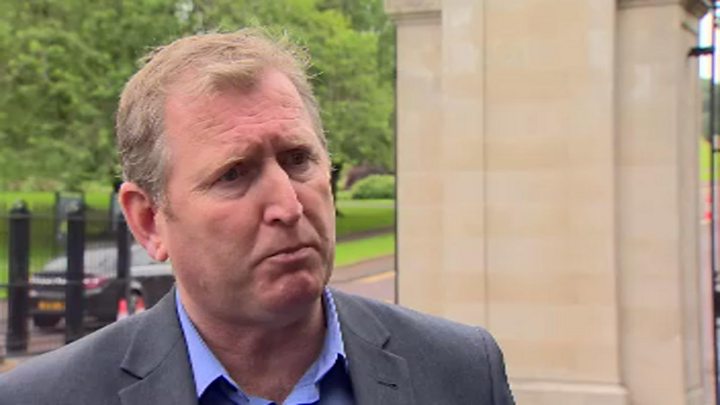 The war ended Saddam Hussein's regime in Iraq, but the aftermath unleashed violence that has killed thousands.
A long-awaited, 2.6 million-word report on the war has been released, seven years after it was ordered.
Sir John Chilcot's report concludes that the UK went to war in Iraq before all peaceful options for disarming Hussein were exhausted.
It added that the invasion was based on "flawed intelligence and assessments" that "were not challenged".
Capt Beattie, who served in Iraq with 1st Battalion The Royal Irish Regiment, said few military campaigns have "left such a bitter taste and generated so much emotion" as the invasion of Iraq.
But he added that when soldiers entered the war, they thought it was "for a just and noble cause".
"We did think that Saddam Hussein had weapons of mass destruction and we were going in to do a good thing," he said.
"Now, in hindsight, we know that was not the case."
Toxic
The report said former prime minister Tony Blair underestimated the impact the war would have on Iraq and the wider region despite "explicit warnings".
Mr Blair is facing calls to apologise for his role, and said he would "take full responsibility for any mistakes without exception or excuse".
Capt Beattie said the "jam of blame" for sending soldiers to war "on a false pretext" was "going to be very thinly spread".
"We can vilify Tony Blair, and his legacy is toxic on this issue, but he was not the only person who was responsible for this catastrophe," he said.
"Those responsible for the dossier that gave us the evidence of weapons of mass destruction - MI6 and MI5 - also have to explain themselves.
"Others who did not cover themselves in glory include the Foreign Office, the Home Office, the Labour cabinet of the day, [and] many MPs allowed themselves to be misled and voted for war.
"And why were our military commanders so eager to please, even though we didn't have the capability or the capacity in men or equipment to conduct this campaign?"
Destroyed
He added that he was "proud" of the soldiers he served with "under difficult conditions", and said they should not be forgotten in the fallout from the report.
"Their compassion and gentleness has been largely forgotten because of the ills of a few who have destroyed the reputation of the many," Capt Beattie said.
"I would ask people to please pay a thought for those soldiers who just did their duty."
Democratic Unionist Party MP Nigel Dodds told the House of Commons that "one of the greatest scandals of this whole episode" was that "our troops [were] sent into battle without the equipment that they needed".
People Before Profit Alliance MLA Eamonn McCann said "democracy meant nothing" in the UK's decision to invade Iraq.
Retired Regimental Sergeant Major David Mealey went to Iraq with the 1st Battalion The Royal Irish Regiment when the war started in 2003.
He said: "To be sent to war by your government, you aren't constantly thinking about it but you hope that what you're doing is for the better and for the good.
"But now I think we have created a terrible vacuum in the Middle East.
"It started with going to war in Iraq."