Judge to rule if Tyrone firm fraud accused can remain anonymous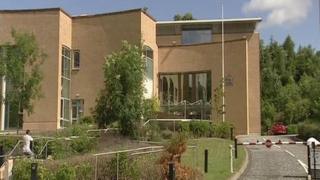 A judge will rule if a woman charged in relation to a £2.3m fraud at a County Tyrone company should be named publically.
The woman is also accused of concealing criminal property, having fraudulent bank statements and using them in connection with fraud.
The offences are alleged to have occurred from 1 January 2008 until 28 February 2016.
The court heard the alleged fraud was committed by an employee of the victim.
Remanded
A defence lawyer at Dungannon Magistrates' Court argued that an anonymity order should be granted, but that was immediately challenged by the press.
The judge imposed the interim order while members of the press submit a challenge.
The hearing to decide if anonymity should be granted has been listed for next month.
The accused was remanded on continuing bail.