Kincora: M16 document claims at least one agent was 'aware of abuse'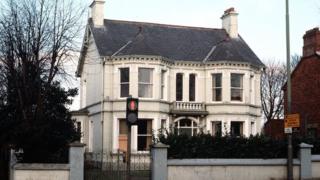 The Historical Institutional Abuse Inquiry has been shown an MI6 document which claimed at least one agent knew of sexual abuse at Kincora boys home.
It emerged during evidence given via video link by a deputy director of MI6.
The intelligence officer also said MI6 had no records that supported claims that the service was involved in paedophile rings or operating them for intelligence purposes.
MI6 operated in Northern Ireland in the 1970s, jointly with M15.
The inquiry continues.