EU Referendum 'Business as usual' for EU funding bids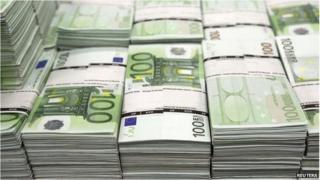 The EU funding body has said it is "business as usual" in terms of applications for more than £400m of funding.
The Special EU Programmes Body (SEUPB) has been giving evidence to Stormont's finance committee.
The cash, including peace funds, is available under programmes up to 2020.
But an official said "it is unclear what happens" once the UK triggers article 50, the start point of a two-year exit from the EU.