EU referendum: Wrightbus owner backed Leave vote over immigration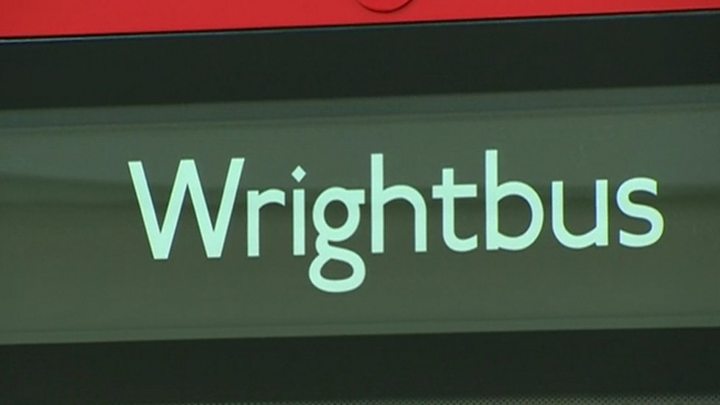 The founder of bus-maker Wrightbus has said the main reason he backed a Leave vote in the EU referendum was over immigration.
William Wright, who said in March he would support Leave, also said the fall in the pound would help his business.
But, another firm that supported Remain said the local economy has been put at risk.
Jack Hamilton, from agri-food business Mash Direct, said the vote was like being "kicked in the back of the legs".
The UK voted to Leave the EU in last Thursday's election although Northern Ireland voted to Remain.
"We don't know where we're going to be with profits, we don't know what the cost of labour will be, we don't know what the impact will be in terms of pressures that are on our key customers," said Mr Hamilton.
"We want to grow this, we want to grow Northern Ireland to be the location for business that it should be," he said.
"Why put ourselves into this position when the people of Northern Ireland did not vote for it?"
However, Mr Wright, whose firm is based in Ballymena, said that he did not see "any rational reason" for talk about the economy suffering.
"The good and the bright and the bankers, and all the financial guys who said we have lost, and all the doom and gloom - it was just overboard," he said,
"The immigrant crisis is the one that turned me because the bureaucrats in Brussels didn't know how to handle it."
He added that he was not worried by the drop in sterling as it helped his business, which sells more to the UK and Far East than Europe.
"It's amazing. We sell a lot and the end product is the fall in the pound makes it very attractive.
"We're selling to places like Hong Kong, so we'll find that we may be able to sell more."