Resurfacing of rural roads to 'start immediately'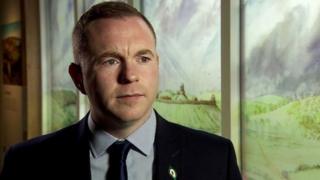 The condition of some rural roads in Northern Ireland is to be improved by a £10m scheme.
Infrastructure Minister Chris Hazzard said funding has been earmarked for resurfacing work.
The money is part of funding given out during the June monitoring round, which sees the reallocation of unspent government money.
The Sinn Féin minister said programmes of work are being drawn up and work would begin immediately.
"This will make a big difference for our rural communities who rely on these roads to go about their lives," he told the BBC.
The department said it is considering areas in greatest need.