Northern Ireland population 'rose by 11,000' last year, official estimates suggest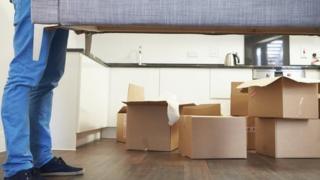 The population of Northern Ireland rose by around 11,000 to 1.85m last year, latest official estimates suggest.
The figures from the NI Statistics and Research Agency (Nisra) look at demographic changes between July 2014 and June 2015.
Most of the rise was due to natural growth of 8,800 (24,200 births compared to 15,400 deaths).
The number of people moving to NI was 23,600 while 21,500 left, giving net immigration of just over 2,000.
During Northern Ireland's economic boom years, annual net immigration peaked at almost 11,000.
It fell sharply after the economic crash and between 2010 and 2012 there was net emigration.
The population of the UK as a whole grew by 500,000 in 2015 to an estimated 65.1m.
The largest percentage increase (0.86%) was in England - the lowest in Wales (0.23%).
The UK population rise was in line with the average annual increase over the last decade - during which the number of older people, in particular, has gone up sharply.
According to the Office for National Statistics natural change - births minus deaths - was at its lowest for ten years.