AP McCoy receives knighthood at Buckingham Palace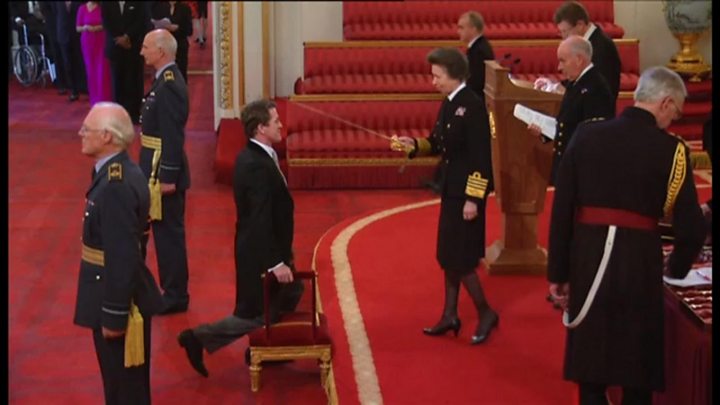 Jockey AP McCoy has received a knighthood for services to horse racing at Buckingham Palace.
The 20-time champion jockey from County Antrim retired in 2015 after he became the most successful jump jockey of all time.
He rode more than 4,300 winners.
McCoy, from Moneyglass, also won the BBC Sports Personality of the Year award in 2010 and a lifetime achievement award in the 2015 ceremony.
Last December, Anthony Peter McCoy, better known as AP or Tony, said the knighthood was a huge honour and he would use his title only among friends.
"They came around to the conclusion that Sir Anthony sounded best," he said.
"It's only my close friends who I'm going to make call me Sir Anthony.
"I think everybody else can call me Tony or AP or whatever they like."
McCoy is only the second jockey in history to have been awarded a knighthood, after Sir Gordon Richards in 1953.