West Belfast: Man 'kidnapped and threatened' by masked men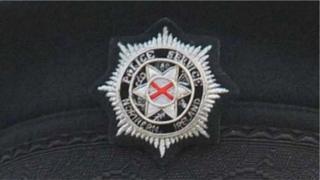 A man has been allegedly kidnapped and assaulted in west Belfast.
The incident is believed to have happened in the Mount Eagles area at around 18:00 BST on Sunday.
The victim was approached by a masked man who demanded he come with him. He was then ushered into a grey van where a second masked man was waiting.
The man was assaulted in the van after being driven to the Ardoyne area of north Belfast.
He reported that his assailants demanded money and threatened to kill him if he did not comply.
The PSNI said the victim has been left extremely frightened and shaken by the ordeal.
They are are appealing for the public's help in identifying those involved.